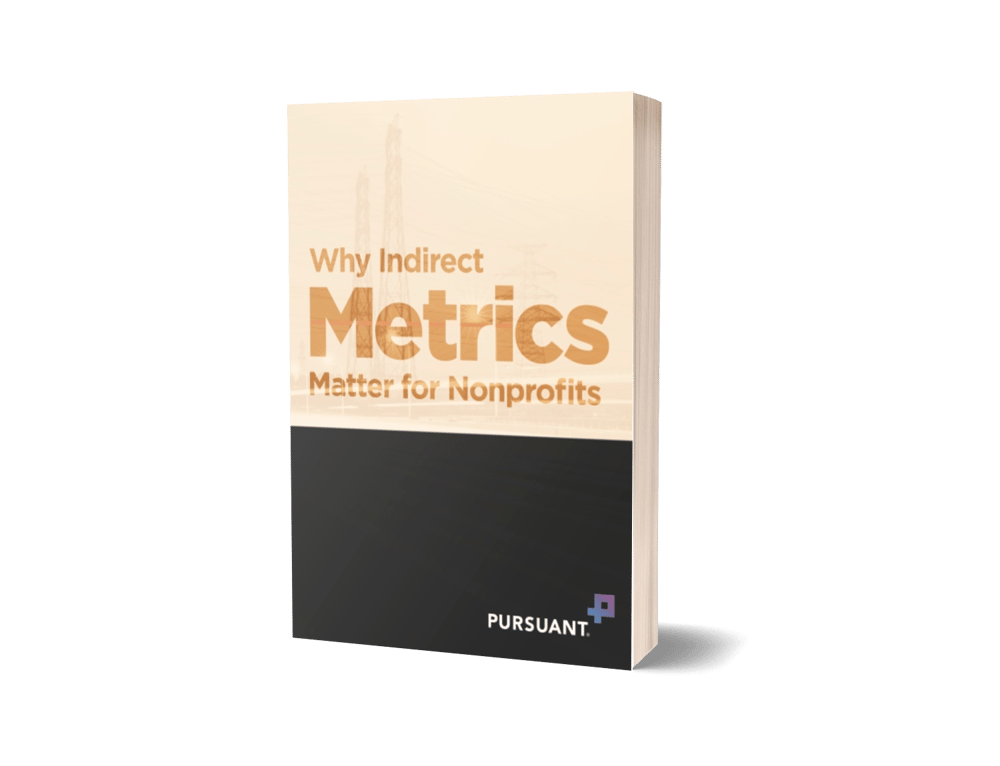 Deciding how to invest your fundraising budget can be tough in the best of times — and this isn't the best of times. Knowing metrics like the number of emails sent, response rates, and average gift is a great start. But it won't provide you with the whole picture.

And when every dollar counts, you want as complete a picture as possible.
Ebook: Why Indirect Metrics Matter for Nonprofits
In this resource, you'll learn:
Cues that indicate a supporter is deeply invested in your cause — even before the first gift is made
How much time to set aside to assess the true value of your acquisition investments
Advanced techniques for measuring the value of your programs, tactics, and channels
and more!
This resource was designed for any nonprofit leader who wants to understand your donors and what motivates them to give more deeply. Download the ebook today!