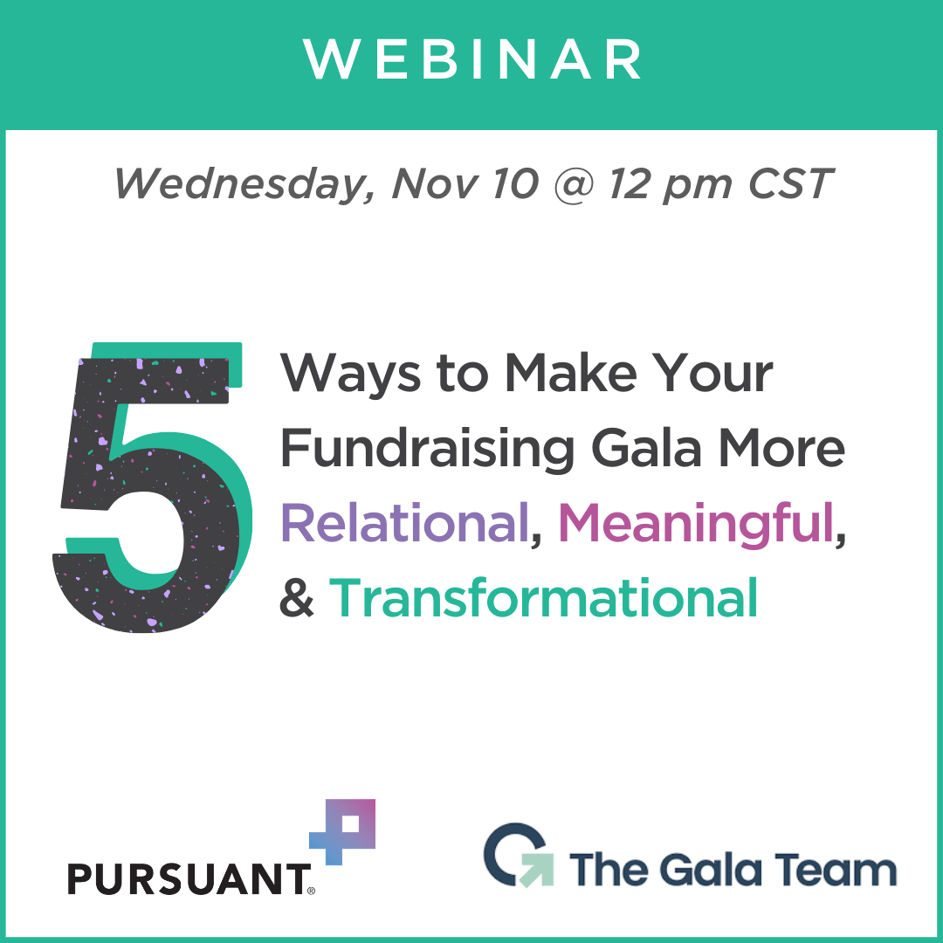 Wednesday, November 10th at 12pm CT
The pandemic challenged nonprofits to make radical shifts in their strategies for fundraising events such as galas, luncheons, and golf tournaments. While events are starting to look more like they did two years ago, not everything needs to go back to how it was.

Galas, like digital fundraising, are ripe for innovation. As we head into 2022, nonprofits have the opportunity to take learnings from virtual fundraisers and apply them to tried-and-true practices in a transformational way.
This webinar will equip you with a road map that will help you:

Expand your invitation list to include untapped potential on your file
Strategies for identifying what event components are the most valuable to your audience
Transformational strategies for aligning your gala attendees with your mission
Register today to learn how to make your gala more relational, meaningful, and transformational.