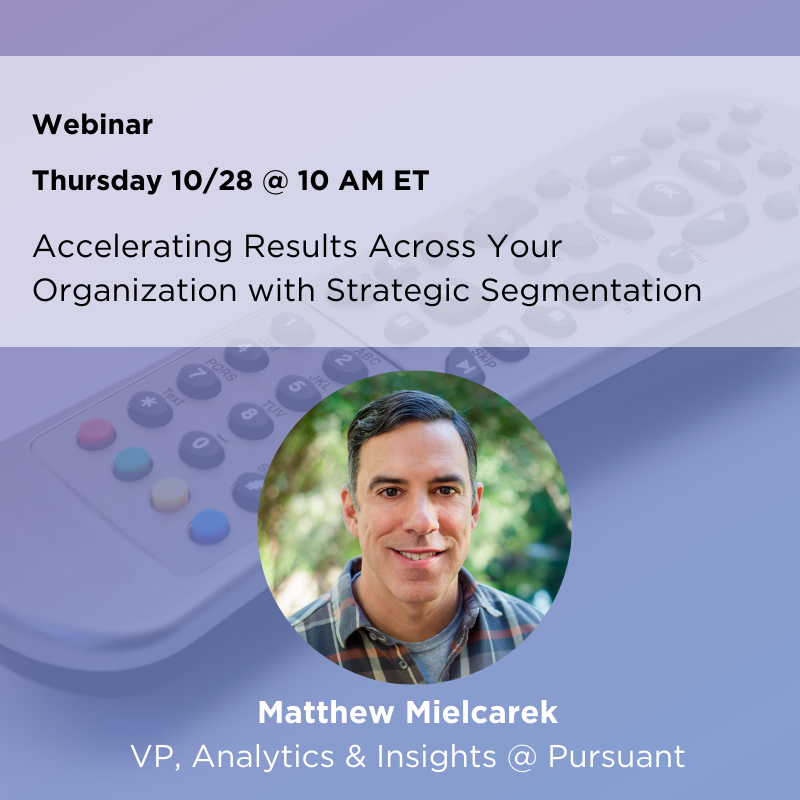 Thursday, October 28th at 10am CT
Our Hope: Data driven strategy. Accurate models. Artificial Intelligence. These are elements embraced (to varying degrees) by our industry and purported to be the elements necessary for our programs to thrive.

Our Reality: Incomplete data. Delayed integrations. Significant investment of time and resources. These are elements hindering (to varying degrees) our efforts and limiting our programs' ability to thrive.

Join Pursuant's Senior Vice President of Analytics & Insights, Matthew Mielcarek, as he shares innovative ways to strategically segment your data to drive better results.
In this webinar we explore:
Tried and true' attributes for prospect identification that are no longer serving us well
The most valuable data-overlays to activate annual fund, mid-level and major donors
Harnessing the power of your (imperfect) data to accelerate generosity
Register today to save your spot.