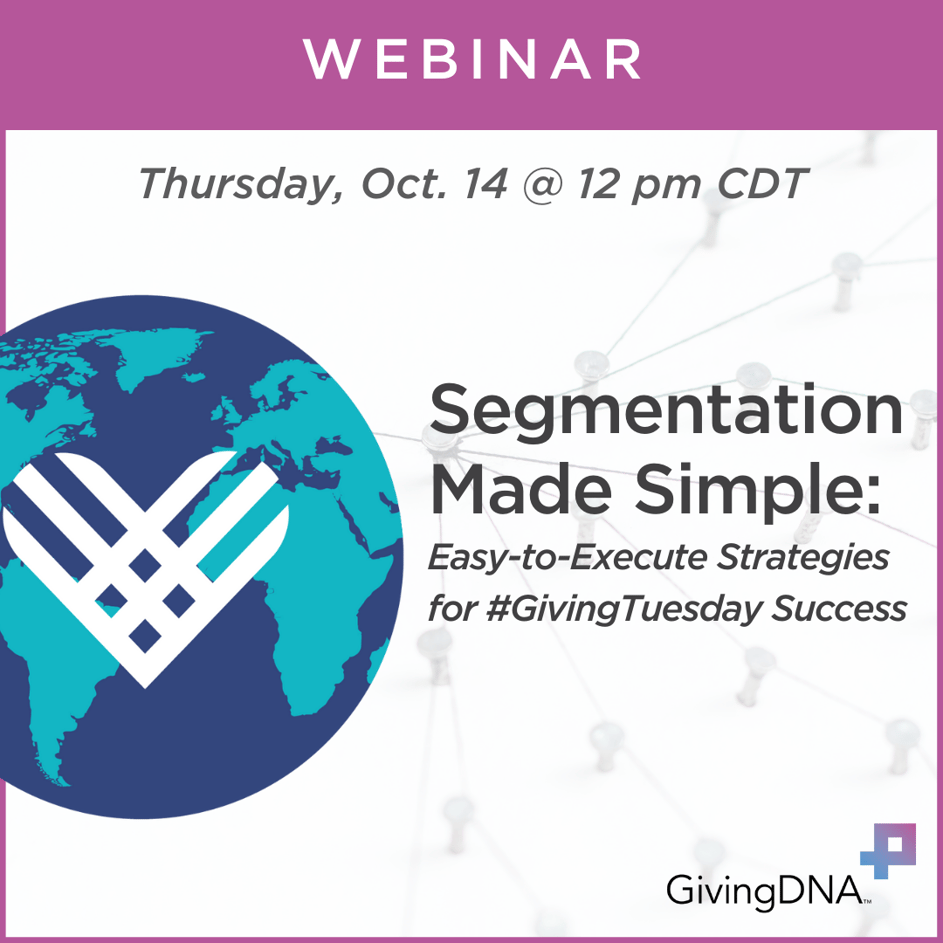 Thursday, October 14th at 12pm CT

s.

#GivingTuesday—the kickoff to year-end giving—is less than two months away. Last year, donations raised on #GivingTuesday increased 25% over the previous year, leaving fundraisers wondering if it's possible to keep the momentum going in 2021.

Do you have the right people in your file to engage in this important on-ramp to year-end?

In this webinar we explore:
Who in your file to target for pre-#GT hype
How to identify your social influencers and empower them
When to begin your #GT campaign (hint: it's not on Tuesday)
Register today to learn how to use segmentation in easy-to-execute strategies for #GivingTuesday.