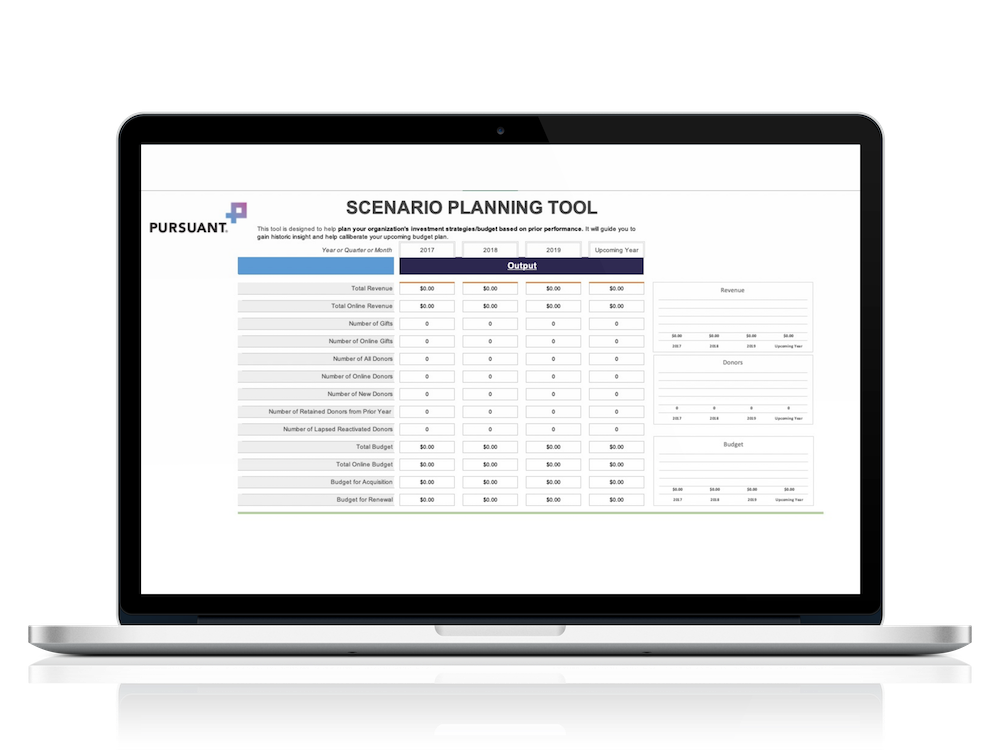 At a time of great uncertainty, having some kind of roadmap can help you navigate towards a new normal. That's why we created our proprietary scenario planning tool.
This tool is designed to help plan your organization's investment strategies and budget based on prior performance. It will guide you to gain historic insight and help calibrate your upcoming budget plan.

When you leverage our Scenario Planning Tool, you can:
Explore different budget scenarios and see what the expected impact will be on your existing number of donors

Experiment with moving your budget from acquisition to renewal and see how that will drive your revenue and donors

See expected revenue and gifts and retention metrics

Evaluate how much to budget for overall, online, acquisition, and renewed donors
Download the scenario planning tool today to forecast the moves you need to make to finish out 2020 strong.
Not sure how to use the tool or have incomplete data? Get in touch with us today. We'd love to chat with you about your fundraising strategy.