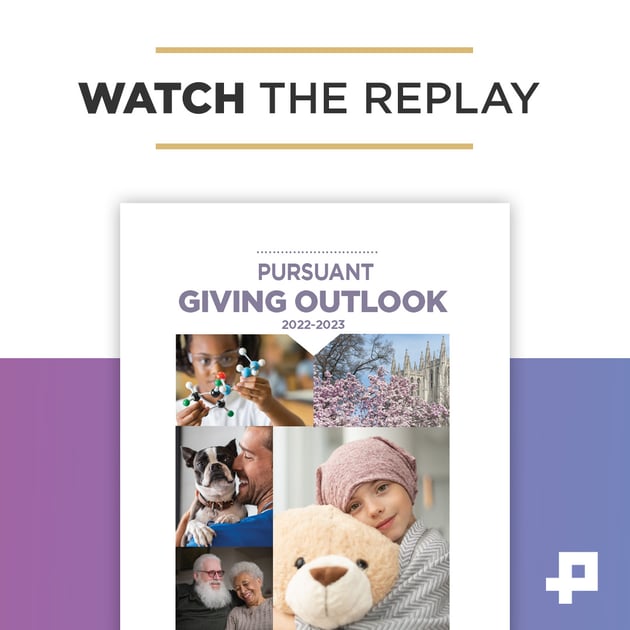 On-demand Webinar
Today's volatile and complex economy presents endless challenges and opportunities for fundraisers. After the events of the past few years, nonprofit leaders are hungry for strategies that can help boost their ROI to better support their missions.
While consumer priorities are likely shifting to "the essentials," Americans remain inherently philanthropic. Generosity transcends tough times. Here is the plan to ensure that your organization remains your donors' charity of choice and makes the right moves to fulfill mission delivery.
Ahead of year-end, take a moment to assess and evaluate the health of your marketing, fundraising, and development efforts to see maximum returns. As a key resource, we are sharing aggregated data from several industry reports paired with the perspective of our SVP of Insights, Analytics, and Experience, Matthew Mielcarek, on philanthropy's current and future climate.
View the recording of Pursuant Giving Outlook where you'll learn:
An overview of current conditions and precautions to keep in mind
Nonprofit sector trends and industry benchmarks
New opportunities for growing your direct response and digital program
Questions to facilitate discussion with your fundraising team
Complete the form to review insights, discuss trends, and formulate how to respond as an industry.