A mid-level program can help transform your fundraising efforts and bridge the gap between annual & major giving. But trying to create a more personalized experience for mid-level donors when you are already strapped for staffing and budget can leave many nonprofits feeling stuck.
Pursuant's Mid-Level Accelerator is a turnkey solution that can help you identify and cultivate annual fund donors who want to give more.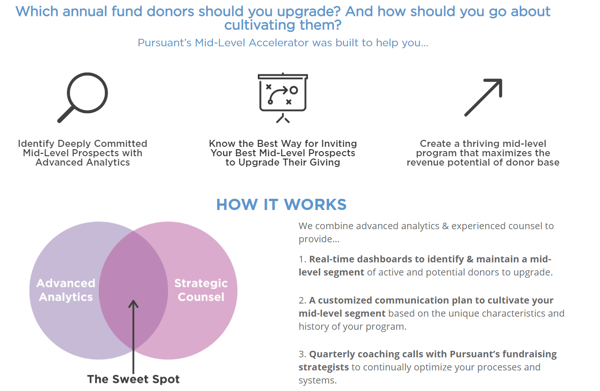 Complete the form to learn more about our Mid-Level Accelerator.