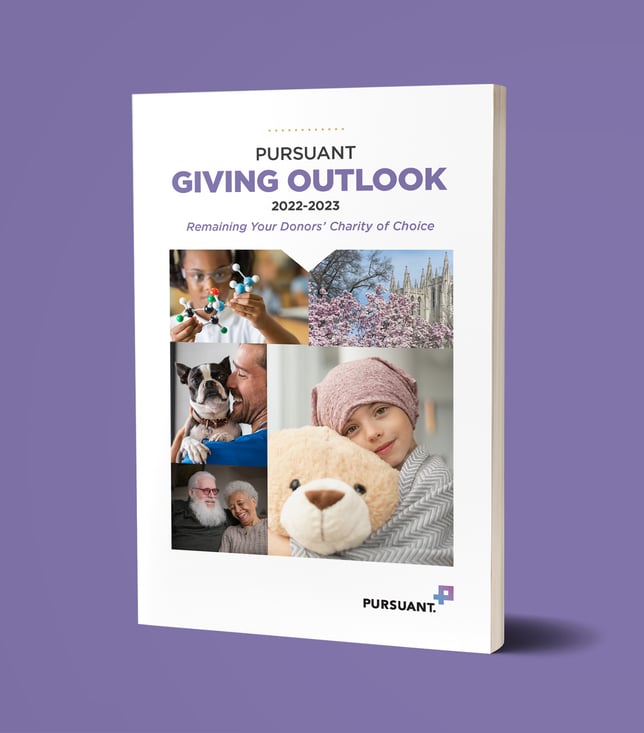 How well do you understand your organization's giving outlook?
The fundraising landscape is ever-changing—especially in today's unpredictable economy. Now more than ever, it's vital for nonprofit professionals to understand which strategies will help improve ROI from marketing efforts and maximize donor support.
Our free eBook paints a picture of the current fundraising climate using data aggregated from several industry reports, along with expert insights from SVP of Insights, Analytics, and Experience, Matthew Mielcarek.
In our annual Pursuant Giving Outlook eBook you'll discover:
A summary of the latest industry conditions as well as potential challenges to look out for in the year ahead
Nonprofit industry trends, best practices, and guiding principles
Fresh ideas for enhancing your direct response and digital marketing programs
The right questions for leadership to ask when connecting with the fundraising team
Complete the form to access the 2022 Pursuant Giving Outlook on-demand webinar and eBook.