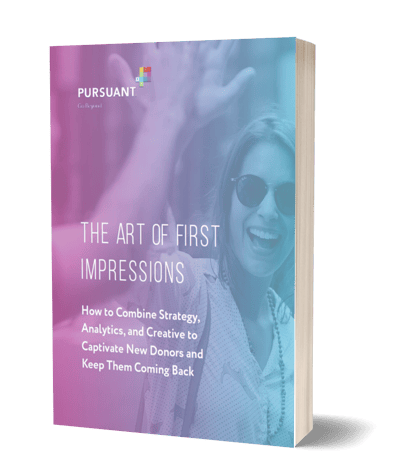 The first impression a donor has of your organization can make or break your chances of acquiring them — and it only takes a few quick seconds.

With so much riding on a single moment, how can your organization create exceptional first impressions that convert donors and lead to long-term donor loyalty?
In this resource you will find:
Six guiding principles of an effective acquisition strategy (from mindset to metrics)
How to identify your organization's unique value and use that insight to accelerate acquisition
Powerful creative techniques to tell your story and inspire donors to take action
Download The Art of First Impressions today to ensure your organization creates first impressions that lead to a lasting impact.