Thursday, April 22 at 12pm CT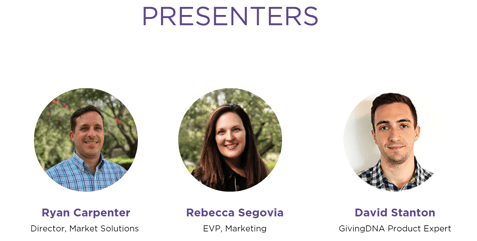 Join our GivingDNA team to learn how your organization can enjoy a single, easy-to-use and affordable platform with a true end-to-end fundraising solution.
It can help you discover new donors, nurturing existing supporters and help you identify upgrade opportunities.
We have recently introduced donor personas, donor dossiers and prospect identification which we will touch upon in this session.
Join us on Thursday, April 22th @ 12pm central for 45 minutes

The recording will be shared afterwards if you are unable to join. Register today and save your spot!