Wednesday, June 23 at 12pm CT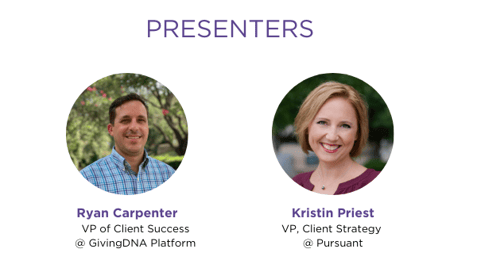 Join us to learn how to recognize the value of the new donors you acquired in 2020 and reactivate valuable donors who remain passionate about your mission. Our automated solutions and guided insights enable you to identify and upgrade valuable donors in your file.
Fundraisers can turn to GivingDNA to learn:
How 2020 impacted where and how donors upgrade their giving
Ways to adapt to the shifting consumer trends affecting philanthropy
The data points that reveal your best major giving prospects (hint: it goes far beyond RFM data)
It can help you discover new donors, nurturing existing supporters and help you identify upgrade opportunities.
Join us on Wednesday, June 23rd @ 12pm central for 45 minutes

The recording will be shared afterwards if you are unable to join. Register today and save your spot!