Thursday, September 30 at 12 pm CT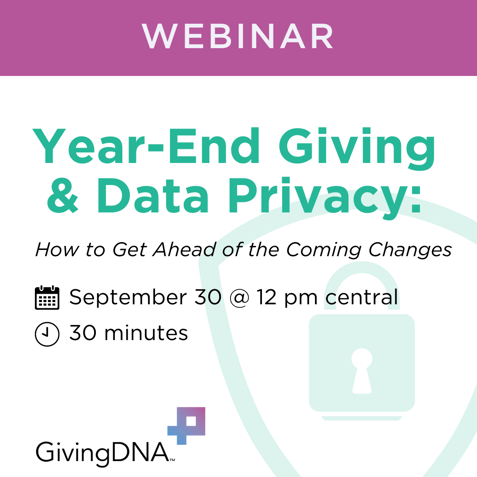 Year-end is a critical time for fundraisers, as historically a third of all annual giving takes place between #GivingTuesday and December 31.
Recent announcements from Apple and Google surrounding Apple mail, app pixel tracking, and third-party cookies are creating fear and uncertainty. Fundraisers and nonprofit marketers are wondering if and how these changes will impact their digital year-end campaigns. While the changes will require shifts in basic business practices, things may not be as dire as suspected. We'll explain what's changing and when, and how your nonprofit can prepare for year-end and beyond.
Tune in for this quick conversation to learn how to pivot your year-end strategies ahead of these changes. You'll walk away with real-world inspiration for how you can prepare for the changes in data privacy.

Join us on Thursday, September 30 @ 12 PM CDT for 45 minutes.

The recording will be shared afterward if you are unable to join. Register today and save your spot!