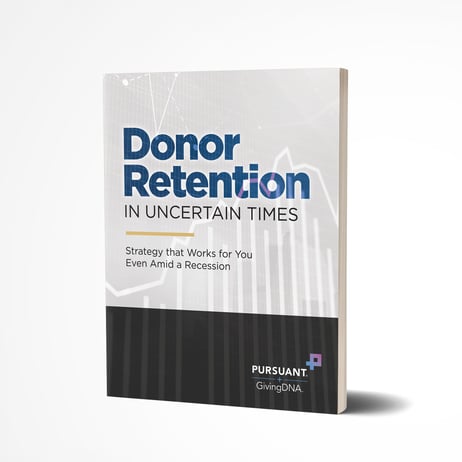 The economy is slowing, and some experts predict the U.S. is on track to be in a recession by the end of 2023.
Organizations that adopt new strategies and tools now can remain strong and even continue to grow. How? This eBook unpacks everything you want to know about donor retention: why some donors lapse, and strategies to prevent that from happening.
With this guide, you will learn:
Importance of retaining donors and relative cost of acquiring new donors
Basics of assessing your donor retention rate and what it might mean
How fundraising technology can help you align limited resources to achieve maximum benefit
Creative ways of retaining donors at high risk of lapsing


Download Donor Retention In Uncertain Times today!