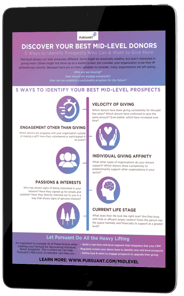 At Pursuant, we want to help you create a thriving mid-level program with the right prospects & processes. This free resource is designed to help you identify mid-level prospects with the greatest capacity & interest to upgrade their giving.


Supercharge Your Mid-Level Program In The Next 90 Days
Complete the form to discover your best mid-level donors!