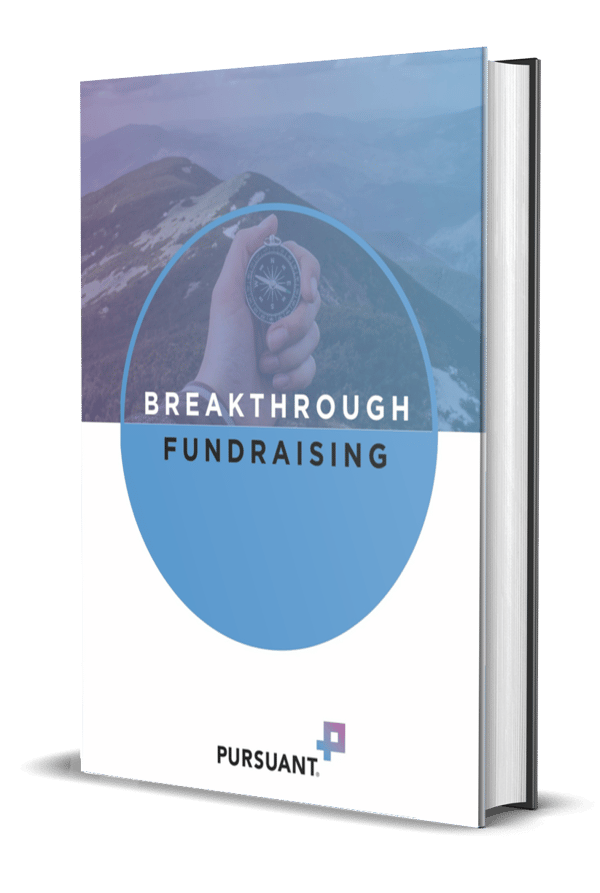 Nelson Mandela said, "It always seems impossible until it's done." Changing the world may not be impossible, but some days it feels like it. Challenges are vast: limited resources, increased competition, elevated donor expectations, high staff turnover, and an expectation for an annualized ROI–and that's just to name a few.
At Pursuant, we believe that nonprofit leaders are uniquely equipped to change the world, and we've experienced firsthand the powerful impact that comes when those leaders apply Breakthrough.
In partnership with Gap International®, the organization that has spent the last four decades helping leaders transform organizations, we are charting a path to ensure more leaders are successful in changing the world by taking this powerful approach and applying it to fundraising.
Breakthrough Fundraising: Achieve the Impossible with a New Way of Thinking
In this resource, we walk you through the process of Breakthrough Thinking step by step. In this content paper you will learn:
How

Breakthrough Thinking

can help you solve the challenges facing your organization

How to set a

Breakthrough Outcome

that ensures you reach far enough to achieve the seemingly unachievable

How to identify actionable strategies that will establish a

Culture of Breakthrough

in your organization to improve short and long-term outcomes
Download Breakthrough Fundraising today to learn how a new way of thinking could revolutionize your organization. Your mission is worth it.